Trader Tips for CFD Affiliates
5 min read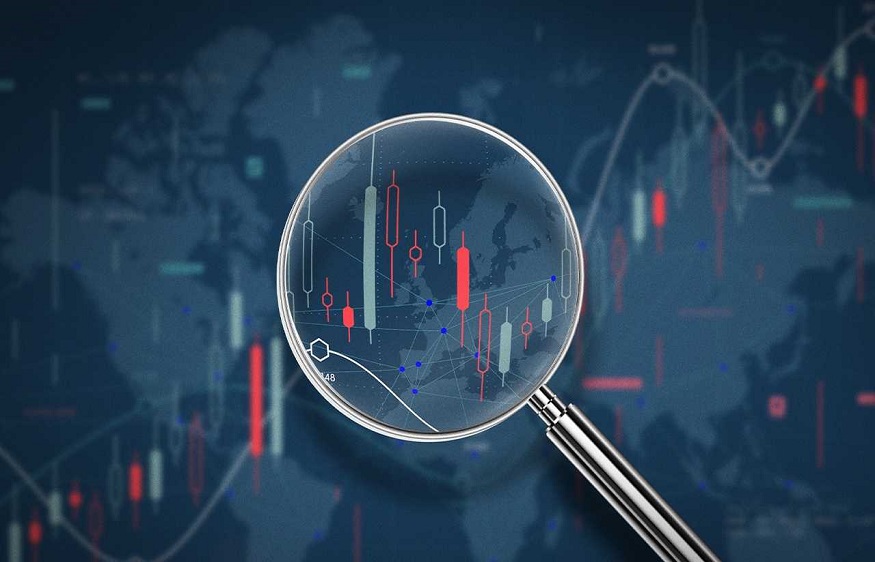 CFDs represent a high volume of non-institutional trading and investment and generate huge profits for brokers. As an affiliate partner, you can earn a lucrative – and ongoing – share of those profits every time you bring high-value traders to a broker.
How to Trade CFDs: A Quick Guide
Although a CFD is technically a contract between a broker and a client, it usually takes the form of a one-click trade opened through an online trading platform like AvaTradeGO (no follow link). A CFD allows the broker's client to invest or trade in the performance of an asset such as Oil or a EUR/USD currency pair without having to purchase the underlying asset.The trader can open a long or short position on the asset and potentially profit from any market movement. For example, you may think that oil will rise in value, so you open a long position in oil at a specific price. Then you close the position once the price of the asset has risen to reach your short-term investment or trading objective. The difference between the open price and the close price of the position represents your profit.Conversely, suppose you think OIL is about to lose value. In this case, you can open a short position and close it when the price of crude oil has fallen to a level that allowed you to make an acceptable profit. Again, the difference between the open price and the close price of the position is your profit on the trade. Your ability to profit from a CFD trade depends on your analysis of market conditions and your ability to gauge the performance of an asset.
Advantages of CFDs
These contracts are quick, convenient and simple.CFDs give you access to a wide range of assets including Forex, Cryptos, Stocks, Commodities, Bonds, ETFs, Indices, and more.No financial responsibility beyond the sum invested in a particular transaction.Traders should remember that CFDs are a potentially high risk investment as they give you tremendous leverage. Although you can make extremely high profits in a short time, you can also quickly lose your initial investment.
Your prospects as a CFD Affiliate Partner
As a broker's affiliate partner, you don't need to be an expert CFD trader or financial expert. However, you should know the basics of CFD trading. Suppose you want to become a top affiliate partner and earn the highest commissions. In this case, you must also understand how the financial markets work and follow financial news daily.Your success as an affiliate depends on your ability to discuss CFD trading and the markets with an authoritative voice and produce relevant and compelling content. You will also need to identify events and market opportunities to promote as part of your marketing strategy.
How to Promote Your CFD Affiliate Business
The most successful CFD affiliate partners typically promote their CFD affiliate links across a wide range of marketing channels. The goal is to cast a wide net and attract a large number of high volume traders. To do this effectively, you need to understand how marketing channels work and post good-quality creative to convert traffic.However, before you even start thinking about your branding and marketing strategy, you need to sign up for a quality affiliate program and promote a top online broker. Suppose you want to focus your talents on attracting traders to a broker and invest time, money and effort in building your business. In this case, you should know that you will earn high commissions . You must also be certain that you are working with reliable and competent professionals.
CFD Affiliate Tips
This simple checklist is designed as a handy reference to help you get started as a CFD Affiliate Broker. This isn't a definitive guide to activity, but this one will get you on the right track from day one.
Promote a regulated broker like AvaPartner. This is the only realistic way to guarantee long-term profits for every trader and to be sure that you will be treated professionally by your partner program.
Learn the basics of CFD trading and the markets. A free demo account is a great tool. Subscribe to financial news alerts, read the financial press, and generally keep your finger on the pulse of the market.
Negotiate the right deal with your partner program. Your goal is to achieve long-term high income. Take the time to research the benefits of CPA , CPA Hybrid, RevShare, and Master Affiliates; Negotiate a tailor-made plan.
Define your personal brand(s). You will get better and faster results if you create a personal brand and grow it. Be proud of yourself as a public figure and your voice. Improve it by systematically testing it.
Invest in your websites and your blog. If you are one of the online affiliates, know that these are essentially your starting base, regardless of all the other marketing strategies and channels you develop. Make them as good as you can.Aspiring CPAs in the US may check the CPA exam requirements for each state and choose the best review course for them.
Create a broad spectrum of social channels. Be energetic and proactive.
Join all the social media platforms you can, grow an audience, engage with users, and spread the content – ​​and the links.Understand the importance of SEO and keywords. Organic SEO can boost your Google rankings dramatically in just a few months.
Learn the basics and optimize all your content – ​​whether it's your blog posts or your Instagram bio.Master the art of paid advertising. Start with Google and Facebook ads, set a budget and aim for high ROI. You will also need to learn the basics of analytics. You can also hire an expert to manage your campaigns.Build Powerful Creative Presentations. Your creative presentations need to stand out and drive traffic. Start with your partner program marketing materials and add your own branded materials.Reach out and add links. The internet is a vast space. Visit other people's sites, forums, and social channels and offer valuable comments, guest posts, and link-heavy promotional materials.Coordinate all of your marketing efforts. All of your various marketing efforts should be interconnected to build a network. For example, lead a Facebook user to the right blog post and an affiliate link.Become a Bigger Affiliate. Find out if you can become an Introducing Broker, Master Affiliate or Trading Academy – and increase your affiliate income!