5 Ways to Choose an Affordable Personal Loan in Today's Rising Interest Rate Environment
4 min read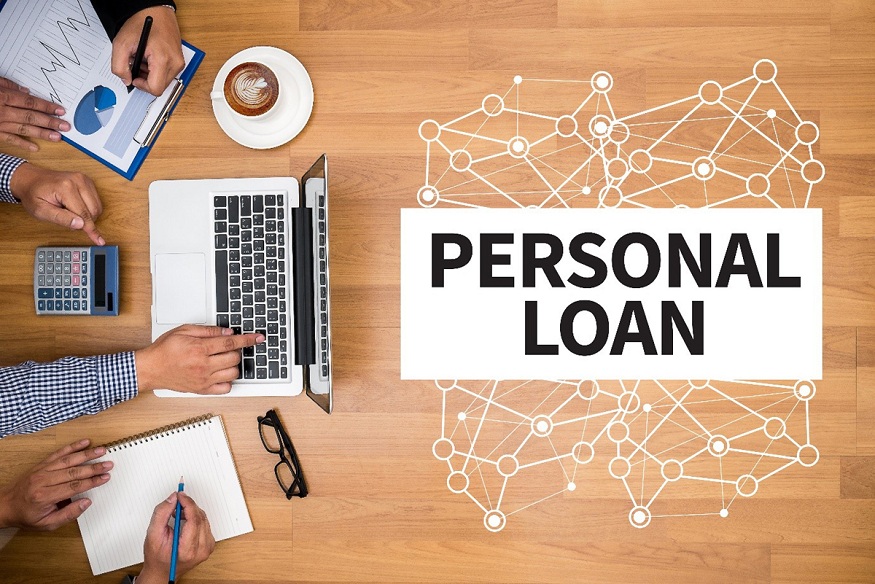 Today, the increasing disbalance in the Indian economy has majorly impacted the financing sector. The RBI again raised the repo rate in December 2022 to control these economic fluctuations. As a result, this has impacted the lending market big time, making borrowing dearer to the common man. The choices of aspiring personal loan borrowers have been impacted too. Even though platforms like dedicated online loan apps have improved loan accessibility, affordability is somehow taking a dip. In these scenarios, it becomes important to seek out ways that can help strike the right affordability when borrowing.
One can still work on the essential borrowing factors that contribute significantly to determining the final interest rate levy on an instant cash loan. A number of other factors also contribute to determining your interest rate.
Check out the 5 best ways you can utilise to avail personal loan interest rate and keep the borrowing load low. 
Top 5 Ways to Select a Personal Loan That is Affordable
1. Apply with a high credit score
When it comes to finding the best ways to secure a low-interest personal loan, a high credit score works the best. For an unsecured instant cash loan, lenders rely on the applicant's creditworthiness through a credit score check.Also, most lending institutions keep a minimum credit score as a mandatory requirement to avail the financing. While it may not be necessary with online loan apps, a high credit score can always leverage your borrowing profile for a favourable rate of interest.
That's why, you must check if your credit score meets the minimum requirement specified by the lender. Accordingly, work on your credit profile through disciplined borrowing and repayment initiatives at least 6 months prior to applying for the loan.
2. Choose your lender carefully 
When setting the interest rates on these instant cash loans, lenders have the flexibility to charge rates beyond the minimum threshold in varying percentages. It thus means that the interest rates on personal loan vary from lender to lender. This is why, you must check out the interest rates offered by different lenders on an online loan app.
Make a list of the lenders offering you the desired loan amount at minimum interest rates. Once you have this list you can compare the different features offered by different lenders. Check the processing fees, foreclosure charges, penalty fees, and other charges associated with the loan. You must also check the customer reviews and customer satisfaction parameters to choose the right lender. 
3. Apply for a lower loan amount
Depending on various factors like your total monthly income, your fixed liabilities, age, job stability, credit score and other parameters, the lender determines your loan eligibility amount. But you should never go for the total amount you are eligible for. Always opt for the loan amount that you need and not the amount that's available.
You must know how much of a new liability you can accommodate within your income.Based on this capacity you must plan your borrowing behaviour. You can take the help of an eligibility calculator to assess how much you can avail and attempt to borrow an amount under that.
4. Document all income sources
When applying for a loan, you must mention all documents related to your income sources. If you have a side business, freelancing gigs, rental income, income on investments or any other income, then mention it on your loan application. This helps represent a high repayment capacity and allows you to negotiate for the best rate of interest.
Make sure you have all the documents to submit as income proof. This may include your bank statements, and your ITR. With an enhanced monthly income, you can seek the lowest rates on your loan.
5. Leverage your employment
If you are employed with a reputed private or Public Sector Company or an MNC, you can leverage your employment stability to secure a low rate of interest. Lenders are likely to provide personal loans at low rates to individuals with high employment stability.
Additionally, you can also apply for your personal loan with a lender you have an existing relationship with. This could be the bank where you hold your bank account or a previous lender where you have an on-going or past borrowing record. This reduces your paperwork considerably and helps negotiate for the best rates on your advance.
Conclusion
Today, you can avail a personal loan within hours with the help of an online loan app. But before availing that finance, there are a few crucial things that you must know. One such vital parameter is your interest rate. The interest rate determines your overall affordability of an instant cash loan. Availing a loan at high interest rate makes your EMI burden high and repayment tenure long.
That's why, it is important to know the controllable factors that affects your interest rate. Try improving your credit score; secure a job at an established organization, and try to have multiple sources of income. It also helps to have someone trustworthy like your spouse or earning parents who can sign your loan application as a co-applicant. This too can help you secure a low interest rate on the loan.
pare some time to find the right lender offering you the lowest interest rate. And before that