Driving Success with Campaign Automation Tools and Text Campaign Services
4 min read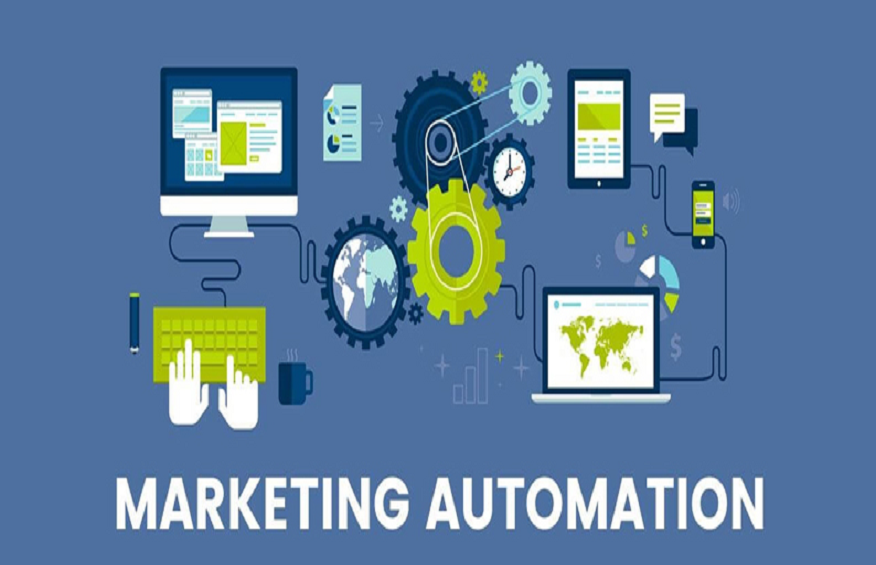 SMS automation can help you provide your customers with value by automatically sending personalized and pertinent messages. You may increase sales and brand loyalty since SMS has the best conversion rate out of all the media.Text message marketing is the ongoing practice of informing your customers about important information, such as corporate news, specials, or promotions, using SMS (short messaging service) text messages on their mobile devices. This particular type of digital marketing strategy works to increase brand familiarity on a more personal level.
What do tools for marketing automation do? Software is used by marketing automation technologies to automate routine marketing tasks.Will do all the activities related to CRM and e-mails and other assistances.
Benefits of Campaign Automation Tools:
Effectiveness:
Campaign automation tools marketing, first and foremost, increases the effectiveness of your entire department. While giving your team more time to work on more crucial, strategic projects, you can save staffing expenditures.Marketing automation software can automate the practice of posting to social media every day rather than doing it manually.
Additionally, using an automation platform will simplify responsibilities for your team. The same software may be used by your team to publish blogs, landing pages, email nurturing campaigns, and social media updates.
Alignment of marketing and sales:
By integrating your sales and marketing automation activities utilizing the same platform, you can connect corporate goals and efforts.It will simplify the changeover from leads that are sales-qualified to leads that are marketing-qualified.
It can also help increase lead generation and sales. Your marketing team will spend more time strategizing how to raise conversion rates while your sales team works harder—creating a win-win situation.
Boost conversion rates:
Using marketing automation tools, you can improve your conversion rate and handle your leads more effectively.Your marketing automation software will track your prospects and even allow you to retarget website visitors who don't convert, improving your conversion rate optimization (CRO).Marketing automation should allow your team more time to evaluate your marketing plan and think about how to convert visitors.
A targeted marketing plan:
Through its segmentation features and reporting, marketing automation software will enable your team to develop more individualized content as they spend more time creating rather than manually entering data.Targeting your persona across many channels is possible with marketing automation. You can use search ads, email marketing, or social media to target them.
How is this made possible via marketing automation?:
Marketing automation, on the other hand, converts your website visitors into leads, and once you know who your charges are, you may categorize them based on their behavior or other traits.Did someone read the piece on sales conferences? If so, the entire lead nurturing process should be personalized. They may receive an invitation to a sales conference that your team is conducting in your lead nurturing email.You can track your leads' involvement while also providing them with personalized messaging.
Lead scoring:
Using marketing automation software, your team can set up lead scoring, which will notify your sales team when a lead changes from marketing-qualified data to a sales-qualified lead.This again shows how well-coordinated your marketing and sales teams are. The process is also mechanized, which makes it simpler and more immediate. No time is lost as a result, and your sales team may get in touch with potential consumers right away.
Data management:
However, marketing automation systems will track how your leads use your website.Data administration is now easier than ever as a result. Additionally, your data is automatically updated.
Scalable methods:
The scale must be considered while setting up your marketing methods and procedures. Can your business expand along with this process? If it is scalable, it will be easier for your business to grow.Using marketing automation, you can design scalable processes. Expanding a process will be more difficult as the team increases the more manual and reliance it is on a single individual.
Lead development:
Last but not least, marketing automation enables lead nurturing. Using marketing automation software, you may create drip email campaigns and track their impact.Lead nurturing is necessary if you want to convert leads into sales prospects. It can also work in tandem with other departments like sales and customer service.
Benefits of Text Campaign Services:
Customers can choose to participate:
The success of many conventional forms of advertising depends on the law of large numbers. You increase your chances of reaching potential clients by broadcasting your marketing message to as many people as possible and spending money on marketing messages that many consumers will rapidly forget or ignore is required by this form of advertising.
It can be sent out right away:
Text campaign services brevity is a significant selling point for both the advertiser and the customer. In contrast to extensive email promotions, SMS messages often contain one or two phrases, with the occasional link to a website with additional information on the advertising. Because statements are so brief, consumers are likely to read them entirely. SMS messages are less intrusive than web pop-ups or phone calls because they can be viewed at the consumer's convenience.
It is affordable:
SMS marketing is especially helpful for small business owners because it is economical. Compared to a thorough advertisement in front of a potential customer, an SMS message can be sent for a much lower cost. Many platforms allow your business to send messages for as little as a few cents each, though prices vary. Bulk packages, on the other hand, let you send hundreds or thousands of messages each month for a relatively modest set charge.
Conclusion:
 It is evident that the SMS marketing market has a lot of promise right now, and SMS marketing can be a valuable tool for businesses looking to increase sales, revenue, and customer interest.
Your company can benefit from SMS marketing as well. To get the most out of this powerful marketing strategy, try implementing the best SMS practices and selecting the appropriate t