review of the online broker with 0% commission
4 min read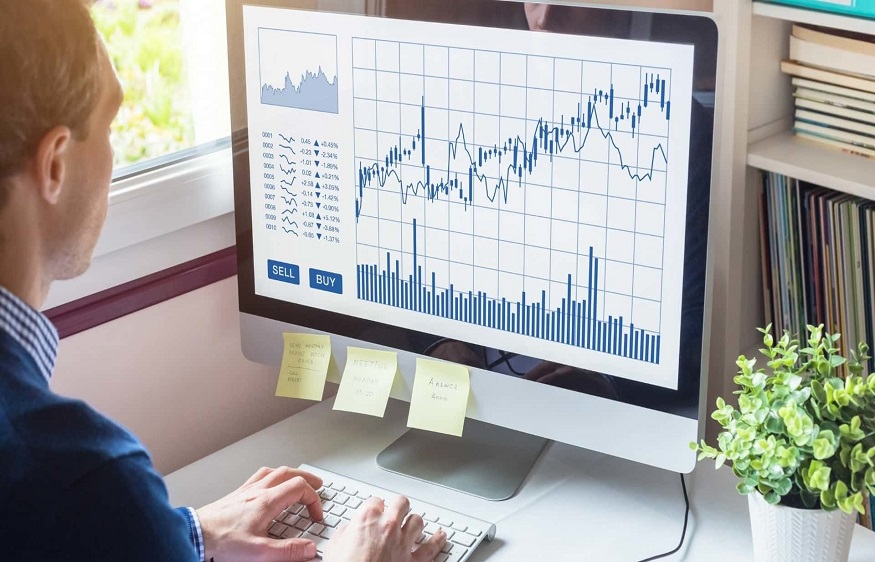 Why choose XTB? Our opinion in summary:
Before continuing, it is necessary to make a clarification on the operation of XTB. Indeed, this broker is one of the few in France to offer two brokerage offers in a single securities account:A classic brokerage offer , which allows you to buy and sell stocks, ETFs and other investment fundsA brokerage offer on derivatives , which allows investing in a multitude of exotic assets (commodities, forex, cryptocurrencies) with leverage, through instruments called CFDs (contract for difference) .
The main advantages of XTB
A wide choice of financial products available : more than 2,000 shares and 200 ETFs in cash, thousands of indices, commodities, currency pairs and crypto-currencies Very competitive fees , especially on cash stocks and ETFs which benefit from 0€ commissionTwo ergonomic and complete trading platforms . One is particularly suitable for experienced investors and the otherWe didn't find any real downside, except maybe that XTB doesn't offer PEA. But this does not seem to us to be a problem, because the Equity Savings Plan is not limited to the shares available, while the interest of XTB is precisely to take advantage of a maximum choice of financial instruments and shares from all over the world, notably American, who are not eligible for the PEA.Our opinion on XTBIn our opinion, XTB is one of the best online brokers available in France, especially since the impressive efforts to reduce its prices: 0€ commission for shares and spot ETFs, reduced spreads… In addition to the prices and the number of financial products available,  Forex.
Is XTB secure?
Yes this broker is reliable and secure . First of all, from a legal point of view, it has all the accreditations required to carry out its activity in France.It is also regulated : XTB France is controlled by the AMF and the ACPR, the French financial market police, and the securities accounts are deposited with BNP Paribas:
What financial products are offered?
The strength of XTB is to offer a very wide range of financial products, from simple cash shares to more complex instruments such as commodities. This broker currently offers, with its Dutch competitor DEGIRO , the widest offer on the French market. Here are the products you will have access to in 2020:Shares : 2,488 cash shares available on 17 stock exchanges in France and abroad. Also offers access to 1,828 share CFDs .
Investing cash or via CFDs: what's the difference?
Purchasing securities (shares, ETFs, etc.) in cash means that you actually become the owner of these securities . In the case of the acquisition of a share in cash, you will receive the dividends and will have the right to vote at general meetings of shareholders.Conversely, with a CFD it is possible to bet on the evolution of an underlying asset without holding it directly.
The opinion of the Jepargeenligne team
The rates applied by XTB are among the most competitive on the market, particularly in foreign markets (Europe and the United States). To be clear: if you invest less than €100,000 per month buying/selling on shares or cash ETFs, whether on Euronext or on the American market, you will not pay any commission .In addition, XTB seems very well suited to active and less active investors, who wish to diversify their portfolio on foreign securities. XTB customers also have free access to real-time quotes on over 2,400 stocks.
The plus of XTB: the demo trading account
For those who are new to trading, XTB offers to open a free demo account, available from the trading platform. To put it simply, this account allows you to practice trading on the financial markets in real conditions, with live quotes, but using a virtual capital of €20,000 to be distributed over shares, CFDs, etc. Thus, the gains and losses are fictitious. This will allow you to see how you will fare in the financial markets, how much it costs to buy CFDs under real conditions and above all, your behavior in the face of risk.
Which trading account to choose: Limited risk or Standard?
The XTB broker will offer you two types of accounts on registration: Limited Risk or Standard. The goal is to only offer you products that match your investor profile, to avoid unnecessary risks when trading.Limited Risk Account : Certain high-risk products are not accessible, which ensures that you cannot lose more than what you have invested. Thus, the maximum loss is therefore known in advance. If you are an unconfirmed investor, we recommend that you opt for this type of account.Standard Account :
The xStation 5 platform on computer
xStation 5 is a brokerage platform developed by XTB for its customers, accessible on the internet (no download required) and from the mobile application. It has been designed to make trading operations as easy as possible , which makes it suitable for non-confirmed investors. Thus, it is easy to learn, unlike other inaccessible platforms for those who are not used to trading. Investors particularly appreciate:To give you an idea of ​​the desktop version design, here are screenshots of our demo account that we were able to open in a minute to test the platform:
XTB x station
This demo account allows any user to invest the fictitious sum of €20,000 to practice placing orders. On the bar on the left, you can search for stocks , then once the stock has been selected (here for example, Total, whose ID is FP.FR), you can click on "buy" to buy immediately, or on the small + to make a more complex order (it is advisable to make a limited order so as not to buy too much by mistake ).Once the order has been placed, you will be able to see your shares at the bottom, in the