What Does NSE Launching Options On Natural Gas And WTI Crude Futures Signify For Investors?
4 min read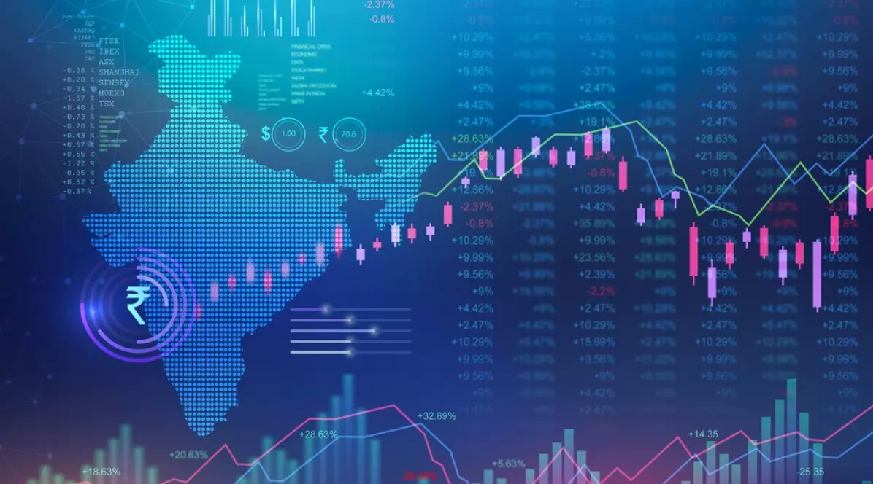 The Nation Stock Exchange has added new shares to its product line. The NSE announced on October 6 that it would launch options on natural gas and NYMEX WTI crude futures, which have been tradable since October 9—in a circular, the NSE confirmed that the SEBI had approved their request. 
WTI is the underlying commodity of the New York Mercantile Exchange or NYMEX's oil futures contracts. Crude Oil derivatives like WTI and Brent are the most traded products in the commodity derivative. More than 100 traders across different regions have invested in the options since its launch. The exchange has launched the energy shares for the months of November, December and January on October 9. 
The chief business development officer of NSE, Sriram Krishnan was seen being enthusiastic after the launch. He stated, "This space is very interesting, particularly given the geopolitical movements or developments we've seen over the weekend". 
How Will This Benefit The NSE?
NSE is the premier stock exchange in India and one of the most technologically advanced stock exchanges in the whole world. It has a good reputation and a very vast portfolio of products it offers. This decision to include crude oil and natural gas commodities in the exchange will result in the diversity of stock which will attract more customers to NSE. 
The increase in customers or investors will mean an increase in the exchange's revenue. 
This expansion in the product lineup will provide the exchange opportunity to arbitrage between different exchanges. On top of that, NSE's reputation for efficiently accommodating foreign investors will attract traders and investors who have previously traded equity derivatives on the exchange. The CDFO of NSE, Sriram Krishnan explained that previously many investors had given their feedback to NSE stating that they would like some commodities related to energy contracts to be listed on NSE so that they can use their capital to invest in the energy contract. 
Krishnan has also stated that out of the 300-plus members who have previously traded on NSE for commodities, 185 have shown their interest in the expansion and look forward to buying the latest project in the product lineup. 
What Does It Signify For The Investors?
If you're an investor and looking to invest in NSE then this might very well be the best time to invest in NSE unlisted shares. Including options of WTI crude futures and natural gas will allow NSE to cater its services to more and more people. This will result in new sources of revenue. If you want to invest in NSE unlisted shares then this is a very good piece of news for you. NSE is not listed anywhere, so the only place you can buy NSE unlisted shares is the  market. 
NSE shares are only traded in the unlisted share market and the prices of shares in the market heavily depend on the financial reports of a particular company. If and when the revenue of the NSE increases because of this new induction of energy contracts, its direct effects will be seen on NSE share prices. 
Additionally, NSE has also requested SEBI to approve its application for an IPO. This means that if you buy NSE unlisted shares today through the unlisted share market then there is a chance that you will enjoy a hefty return once the IPO hits the market. NSE has shown a pretty good financial performance in recent years and this is only expected to go up from this point onwards. 
In the last year, NSE share prices have increased 20% from ₹3000 in October 2022 to ₹3600 in September 2023.  Other financial reports like EBITDA and PAT are also good, reflecting NSE's performance in the unlisted share market. The noteworthy thing about NSE is that its revenue is much more than its expenses.  NSE's most significant expense is the salary of the people who work at the NSE. This allows the exchange to grow and incorporate new technologies into their business. This allows more business to be conducted within the exchange which results in more revenue and higher unlisted share prices. 
Invest In NSE Unlisted Shares Through Certified Trading Platform
If you're interested in buying NSE unlisted shares then you should buy right now. Before buying unlisted shares of any company, it's important that you go through the financial reports of the company and evaluate the company by yourself. The other important thing to keep in mind while buying NSE unlisted shares is that you do it through a trusted trading platform. If you are looking for a trustworthy certified trading platform, Stockify is for you. It allows you to trade in unlisted shares safely and easily. The experts at Stockify help you make more sensible trades by providing all the necessary financial data like revenue, PAT and EBITDA.