Why is Life Insurance Important for the Self-Employed?
3 min read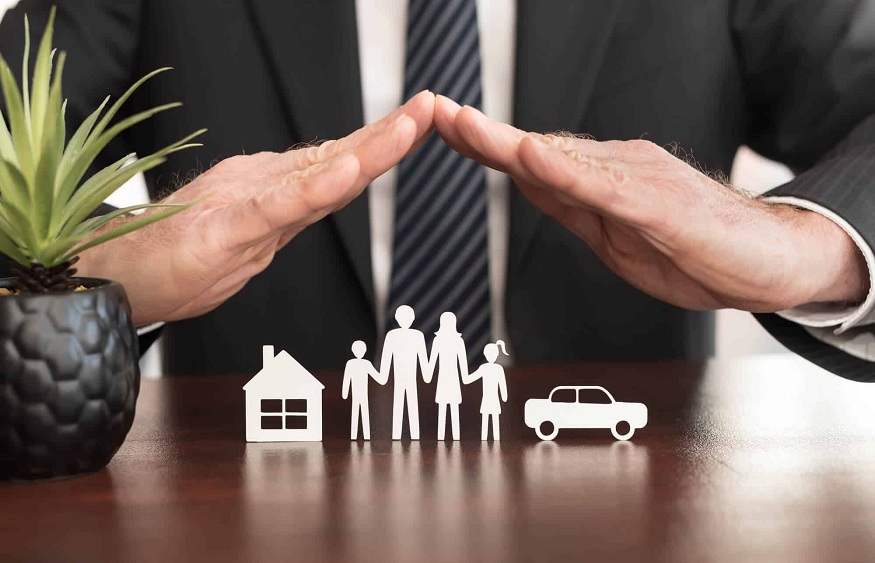 Life insurance is a financial instrument that provides financial assistance  to their designated beneficiary when the insured person dies an untimely death. In exchange for the promise that an insurance company will grant death benefits to the beneficiary, policyholders are usually required to pay a monthly or annual premium.
Life insurance is essential for self-employed people because they do not have as much benefit and protection as those employed by a company. Without life insurance, the sudden death of a self-employed worker can devastate their family's finances and business. In the event of an unexpected death, life insurance may provide financial protection and peace of mind to self-employed workers and their loved ones.
The costs of funerals, outstanding debts, and ongoing living expenses can also be covered. Moreover, life insurance to protect the company against the financial implications of the death of an owner or key worker can be used as a tool for business planning, such as financing buy-sell contracts or critical worker insurance.
In this article, we will provide critical factors that state the importance of buying  life insurance for the self-employed.
Importance Of Buying Life Insurance When Self-Employed
First, self-employed persons can financially cover themselves and their dependents. To guarantee that their loved ones are financially protected in the event of their death, specific steps may need to be taken by self-employed people.
The death of a self-employed worker may impact their business's profitability. The company may not be able to function because of the absence of its owner, which could result in family members and employees being deprived of income. Life insurance may be of assistance to cover the costs associated with recruiting a new manager, paying back business debts, and maintaining an operation in difficult transitional times.
Lastly, specific financial circumstances that require a particular life insurance policy may exist for self-employed workers. In other words, self-employed workers may be experiencing fluctuating income, unforeseen expenditures or are in the process of creating their undertakings that require substantial financial investment. Life insurance agents may help self-employed individuals evaluate their circumstances and determine the best life insurance policy for them, to provide advice on policies suited to their situation.
Benefits Of Life Insurance For Self-Employed Individuals
Life insurance may offer several benefits to your family and business in the event of death. There are several ways life insurance can have a positive effect:
1. Paying off outstanding obligations: 
Your life insurance policy may provide funding to cover your debts, such as mortgages or commercial loans, to ensure your family and business are not burdened by financial commitments.
2. Provides financial security for business operations: 
A life insurance policy can fund the running of your business if you are an independent worker or a person in business to ensure its continued functioning when you die. This can help cover payroll, taxes, and other ongoing business expenses.
3. Provides financial support to the family: 
If you die, your life insurance policy can pay out a death benefit to provide financial security for your family. That way, you can help pay the immediate costs of funeral services and continue providing financial support to your family members.
4. Helped keep a family's standard of living: 
A life insurance policy would allow you to provide ongoing income that covers the costs relating to your mortgage payments, electricity bills, and all sorts of personal expenses if you were to die.
5. Helped with estate planning: 
Life insurance can also be a valuable tool for estate planning, providing you with the means of distributing your property according to your will and ensuring that your family and business are cared for if you die.
Conclusion
Life insurance can go a long way towards ensuring that your loved ones and business are cared for in the event of an unexpected death. The importance and benefits of buying life insurance are really huge if you are a self-employed individual. For sure, it will safeguard your family members. If you plan to buy a life insurance policy, you can go ahead with the Aditya Birla Life Insurance Policy.
Aditya Birla Sun Life Insurance Company offers various life insurance products for financial protection and wealth enhancement with guaranteed benefits. The company also provides a discount of 5% for buying its insurance online. Such plans include a wide range of policy terms and large sum insured coverage, with the possibility to add additional features such as critical illness, accidental deaths, surgical injury riders, hospital care riders, or waiver of premium riders.