Advantages Of Mobile Banking For Business
4 min read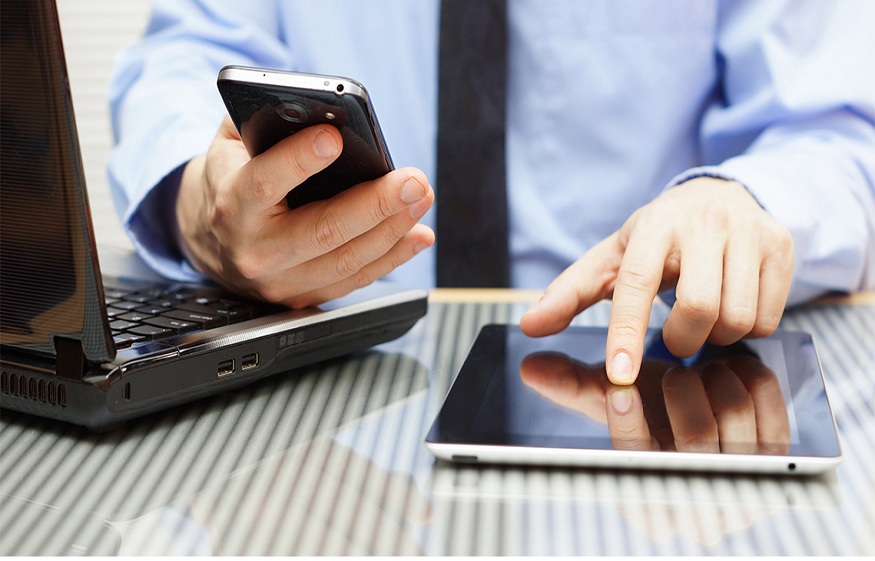 South Africa boasts an ever-evolving banking sector and broad internet coverage. Combine this with high smartphone use and an increasing appetite for digital transactions, and you have a recipe for a vibrant digital banking sector. Many people in South Africa are using banking apps to bank and transact. As a business or a customer, you need to adapt to different ways in which your target audience transacts in order to meet them at their level. In this article, we will take a look at mobile banking and how it can help you reach your audience, as well as other financial apps that make life a bit easier.
South Africa's Banks And Their Apps
Traditional banks in South Africa all have apps. According to customer popularity and number of downloads and use, these are the banks:
Capitec
FNB
Nedbank
Standard Bank
Absa
When it comes to cutting-edge systems and technology, Capitec and FNB receive praise from customers, with a reputation of always improving their apps and adding even better features. Nedbank is viewed as a 'safe' bank with no innovation and upgrades, but it is clear and easy to use. The features offered by different mobile banking apps often vary amongst competitors. Open a South African mobile banking app, though, and you'll typically be able to:
Keep track of your balance.
Make transfers both domestically and internationally, then confirm them.
Set up recurring payments.
Adjust the card restrictions.
Order new cards or cancel existing ones.
Open a business or savings account.
Apply for and handle credit and loans.
Keep track of your credit score.
Use QR codes to pay.
Purchase airtime (mobile credit) and data.
Change and upload your beneficiary information.
Request insurance products.
Transfer funds among your accounts.
Pay fines and taxes.
Update your information.
Other Apps You Need To Know About
South Africans are looking for better and more affordable ways to live and transact. Since the dawn of the new normal, people have had to adjust to online shopping using their mobile devices. A groceries shop app helps you keep a set list of your monthly or weekly groceries so that you can easily click and pay whenever you want without having to choose the items one by one again. You also get promotions and discounts as an app user, so if you haven't joined the millions of app shoppers yet, maybe it is time you did.
Apps For Financing
Whether you are looking for office space or are in the process of buying a vehicle for your business, there may be an app for you. Many business owners and customers are using apps to apply for financial assistance such as vehicle finance, industry-specific finance, leisure finance and more with ease. The likes of the WesBank App from WesBank even lets you calculate your affordability, pay your premiums and manage your account, all at the touch of a few buttons.
Why Are Apps So Great?
With apps, you are able to know about your transactions immediately, if not in a few seconds or minutes. Everything happens in real time, and you are able to keep track of your finances easily. Apps are also exciting because they do not hinder you wherever you are, so you can make payments on the go without having to worry about making detours and stops for certain purchases and payments; a simple click here and there and your shopping is done. Security is a huge concern for many of South Africa's residents, and banking apps help customers keep their finances safe and protect them with things such as a 2-step verification process.
Safety Measure To Consider
Managing money adds slight pressure on everyone because of how much fraud people get exposed to on a regular basis. So, it is normal to feel nervous about managing your money using an app. Here are a few tips to consider to keep yourself and your money safe:
Always keep your device locked and password protected: This is in case it falls into the wrong hands. Whoever has your device will need a password, fingerprint or facial recognition access to get into your phone, making it difficult to get into your device.
Use only official routes to communicate with financial institutions: The goal is to make sure people only use the authorised channels to get in touch with and receive information from their banks. While using a smartphone, it is just as important to ignore links to websites in emails that ask for details or strange texts and messages when using a desktop PC, tablet, or laptop.
Careful of public Wi-Fi: Comparatively speaking, mobile data connections provided by a network operator are much harder to "sniff" than public Wi-Fi. Think twice before handling personal finances via public Wi-Fi unless you are completely confident in the security or trust the connection on offer.
Never respond to emails and communication that demand personal information: Inform your bank immediately when such communication comes to you.
Final Thoughts
You should consider mobile banking apps as well as other finance-related apps to better manage your money, transact with ease and overall bank better. There are other digital banks that offer apps too, if the traditional route is not your cup of tea. Just remember to stay safe.