online broker interview for active investors and traders
3 min read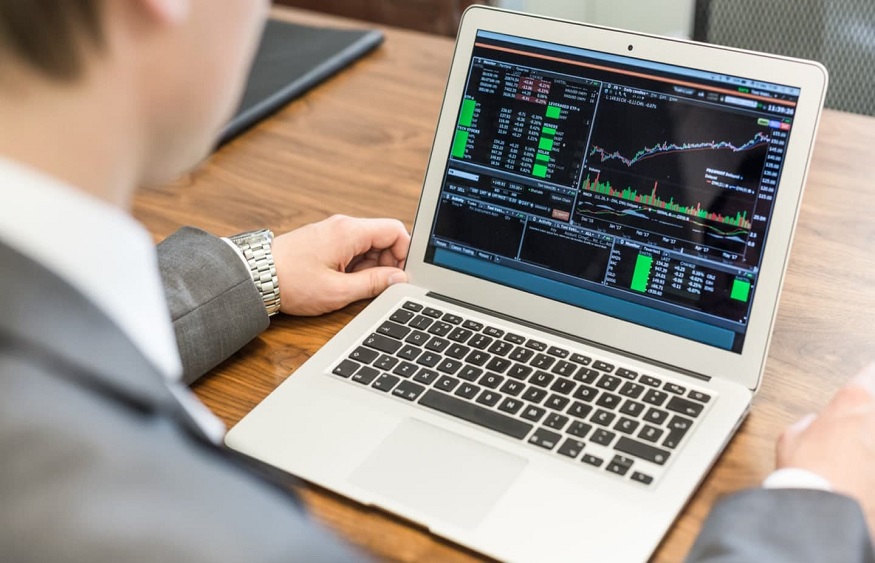 Discover our interview with Daniel Gravier, Managing Director of XTB France, to find out more about the trading offer for active investors and traders of the broker XTB. Also find the advice of the General Manager of XTB to start trading.
What are the features of XTB's trading offer?
We are, of course, an online broker, but proximity and transparency are two values ​​dear to XTB. We always seek closeness with our customers.Support is so essential at XTB that we have developed free training materials that are made available to customers to support them at every stage of their investment.In addition to market analysis and commentary prepared daily by our Research department, XTB organizes interactive webinars such as "Live Trading". These are 100% online events during which clients can interact with our analysts when taking live positions. Our XTB Academy section, meanwhile, offers a wide training program (videos, tutorials, etc.). Each investor, whether novice or experienced, benefits from training adapted to his level.
Read also our Trading file: how to become a stock market trader?
In concrete terms, the xStation platform benefits from exclusive features such as advanced charts from which it is possible to place orders directly. The built-in trading calculator enables optimized risk management at the right time. Access to market sentiment provides insight into how XTB clients around the world are positioning themselves in the markets. The heatmap or indicators such as pivot points, Bollinger bands or Ichimoku are also offered .It is important to note that Ichimoku is one of the most popular indicators for traders. Thus, to meet their expectations, we very frequently offer free training to discover Ichimoku with our Chief Analyst, Réda Aboutika, an expert in this indicator. All these indicators and many more are also available in the mobile version of our platform.
See also our article Oil: is it time to invest in black gold?
What was the behavior of your customers following the Covid 19 crisis?Our clients have been very active in the markets. They wanted to take advantage of all the opportunities caused by volatility, while listening to our team's experts in terms of risk management and the management of their emotionsThe continuity of our activity and the markets having encountered high volatility, investors took the opportunity to invest and profit from it. XTB has been able to support seasoned investors as well as novices to introduce them to investing in the financial markets. We are showing good results in terms of new customers and are pleased with the constant increase in the number of active customers.For a novice person wishing to invest, we advise to open a demo account first. This account, reflecting real market conditions, offers the main features and tools of a real account but with a virtual balance. strives to provide its customers with various traininghe training offered by a broker is also an element to be taken into account in the decision-s, including webinars or face-to-face meetings to introduce them to new concepts, expand their knowledge, share views and practices, or simply to discuss with market experts.
What are the proposed markets to invest in?
If an investor wants to have a varied investment portfolio, it makes more sense to choose a broker that offers different markets to trade on. XTB, for example, offers more than 4,000 instruments on Forex, CFD indices, commodities, stocks and ETFs, cryptocurrencies, and offers cash stocks and ETFs.
Are fees and commissions readily available?
Investors should choose a broker that is transparent about prices and charges sufficiently low fees to make it attractive to the end customer. At XTB, there are no hidden fees. Our pricing is available on our website, in the Trading Accounts section. This information can also be requested from our team.
Are the funds secure?
An investor should ensure that funds deposited with a broker are secure, available and bank accounts are located in Europe. At XTB, funds are deposited in a Clientele account at BNP Paribas Paris, so client funds remain in France.
What to do in case of questions or problems?
When you start trading, it is more reassuring to have customer service available in French. Customers or future customers can meet our French team in our offices located in Paris or contact the members of XTB France by phone, email or via chat, accessible via the site, the platform or the mobile application.